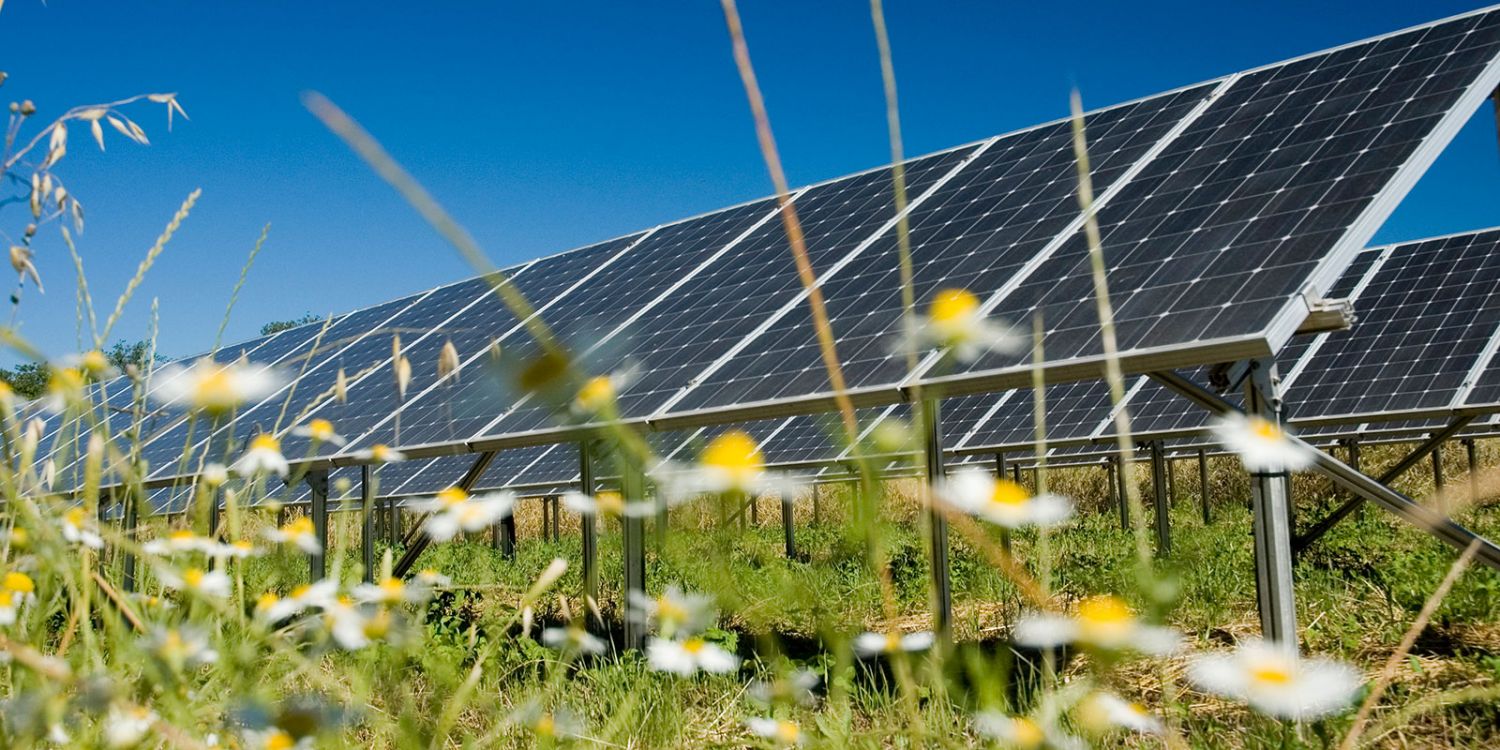 Greek Solar Companies
wpd Solar Hellas develops, finances, invests and operates photovoltaic projects. Utilizing the group's vast experience within the renewable energy industry over the past two decades, we support PV projects across all phases to ensure that targets are met, and profitability is guaranteed. We lease the land, design the projects according with their individual requirements, take care of the permits, structure the finance, secure the best terms for the procurement of the equipment and guarantee that the project will run smoothly.
If it is about planning, financing and constructing solar projects, wpd is the innovative partner you can depend on. Experience is the key to the professional development of a project from the idea to commissioning, together with our partners, in productive cooperation with the authorities, the local government and the landowners.
Around the world, wpd has installed about 6,110 of renewable energy projects.
23 MWp of them are photovoltaic projects and has a pipeline of 1,5 GWp with solar projects in Greece, Germany, the USA, France, Taiwan and Philippines. wpd is as focused on expanding the pipeline in Greece as it is in the American continent, Asia and rest of Europe.
You, too, can benefit from the advantages which wpd has to offer for the realization of projects to utilize renewable energy: Allow us to put your solar energy project in the right light!
Information concerning webpages for WPD companies in Greece (GR)
Company's name: WPD SOLAR HELLAS SMPC
Capital: 3,000
GEMI Number: 157159408000
Tax Number: 801452563
Activity: Production of electricity from conversion of solar energy
Company Address: L. Pentelis 3, Vrilissia 15235
Name of the administrators: Niclas Fritsch / Costas Faitatzoglou
Name of the shareholders: wpd solar GmbH
Address of the shareholders: Stephanitorsbollwerk 3, D-29217, Bremen, Germany
Company's name: WPD SOLAR ENERGEIA 1 SMPC
Capital: 3,000
GEMI Number: 157161908000
Tax Number: 801452631
Activity: Production of electricity from conversion of solar energy
Company Address: L. Pentelis 3, Vrilissia 15235
Name of the administrators: Niclas Fritsch / Costas Faitatzoglou
Name of the shareholders: wpd solar GmbH
Address of the shareholders: Stephanitorsbollwerk 3, D-29217, Bremen, Germany
Company's name: WPD SOLAR ENERGEIA 2 SMPC
Capital: 3,000
GEMI Number: 157163408000
Tax Number: 801452692
Activity: Production of electricity from conversion of solar energy
Company Address: L. Pentelis 3, Vrilissia 15235
Name of the administrators: Niclas Fritsch / Costas Faitatzoglou
Name of the shareholders: wpd solar GmbH
Address of the shareholders: Stephanitorsbollwerk 3, D-29217, Bremen, Germany
Company's name: WPD SOLAR ENERGEIA SMPC
Capital: 3,000
GEMI Number: 157087308000
Tax Number: 801449282
Activity: Production of electricity from conversion of solar energy
Company Address: L. Pentelis 3, Vrilissia 15235
Name of the administrators: Niclas Fritsch / Costas Faitatzoglou
Name of the shareholders: wpd solar GmbH
Address of the shareholders: Stephanitorsbollwerk 3, D-29217, Bremen, Germany
Company's name: SOLAR PLANT AKROPOTAMOS SMPC
Capital: 1,000
GEMI Number: 156232101000
Tax Number: 801410719
Activity: Production of electricity from conversion of solar energy
Company Address: L. Pentelis 3, Vrilissia 15235
Name of the administrators: Niclas Fritsch / Costas Faitatzoglou
Name of the shareholders: wpd solar GmbH
Address of the shareholders: Stephanitorsbollwerk 3, D-29217, Bremen, Germany
Company's name: SOLAR PLANT TAWRIS SMPC
Capital: 1,000
GEMI Number: 156216101000
Tax Number: 801409886
Activity: Production of electricity from conversion of solar energy
Company Address: L. Pentelis 3, Vrilissia 15235
Name of the administrators: Niclas Fritsch / Costas Faitatzoglou
Name of the shareholders: wpd solar GmbH
Address of the shareholders: Stephanitorsbollwerk 3, D-29217, Bremen, Germany