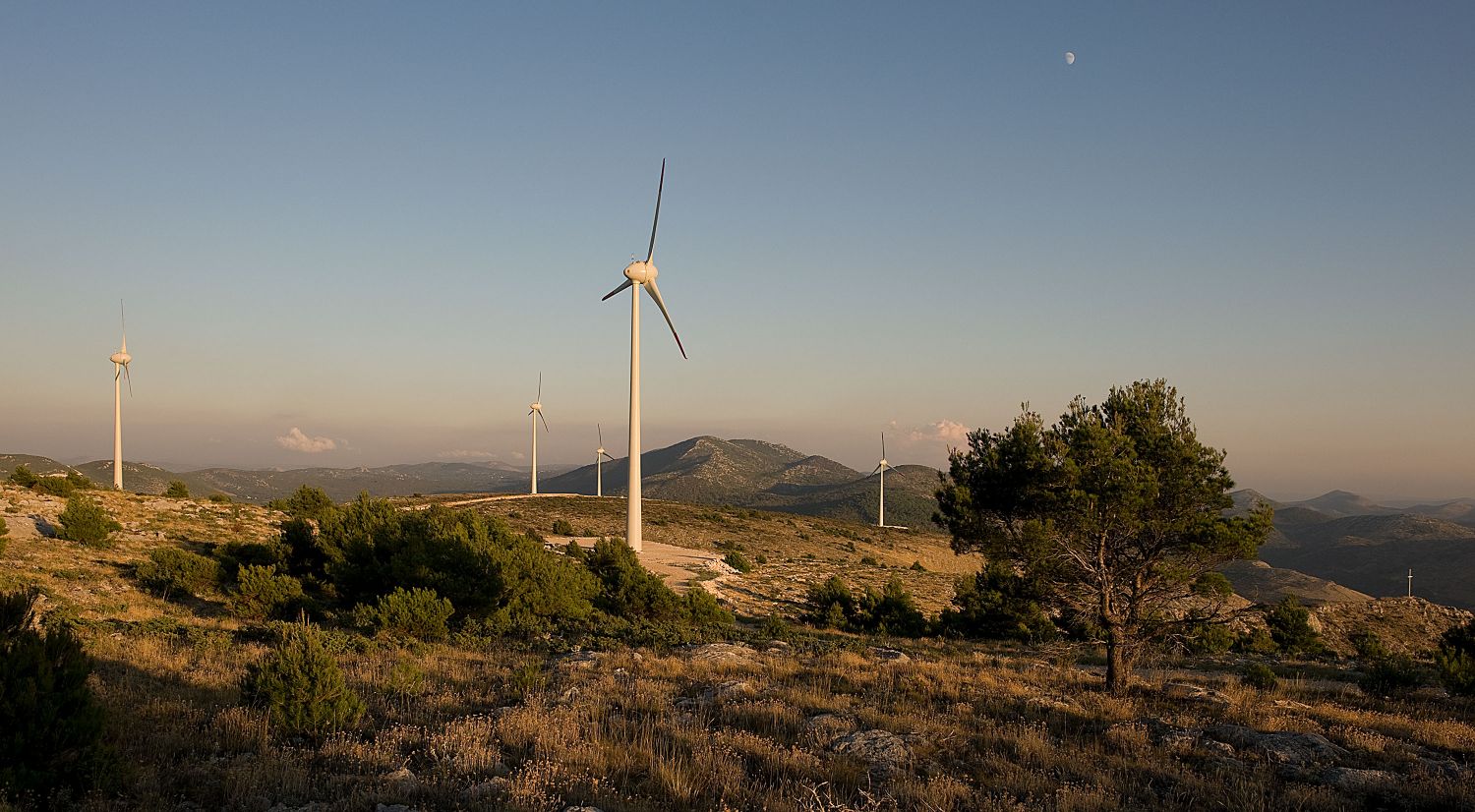 Greek Wind Companies
wpd Hellas onshore is part of the wpd AG group, one of the market leaders in the wind energy sector. In the course of its 26-year existence, the group has successfully built a portfolio of installed wind farms with a total output of over 6,110 MW.
At wpd, we take care of every phase of the project and bring years of experience in all areas of project development: From the initial project idea, securing land in partnership and technical development to financing, construction and operation. Our strengths include managing the approval process as well as planning and managing wind measurements for bankable reports. With our experienced engineering teams, we plan customised layouts and grid connections. As an important success factor, wpd has excellent know-how for successful financing. With our expertise, we are able to master even challenging projects worldwide.
Another feature of wpd AG is that, as an independent operator, we take over the technical and commercial management of wind farms worldwide. In addition, the service teams of the wpd subsidiary of Deutsche Windtechnik are deployed worldwide and accompany the turbines throughout their entire service life.
On the Greek market, wpd Hellas onshore is building up a constantly growing pipeline which will enable the continuous implementation of projects in the coming years. In order to achieve our goal of advancing the Greek energy transition with our experience, we are constantly looking for further partners and projects in the wind energy sector. Whether you are a landowner or a project developer, we are the right contact for you and look forward to hearing from you.
Information concerning webpages for WPD companies in Greece (GR)
WPD AIOLIKI ENERGEIA 1 SMPC
Company's name: WPD AIOLIKI ENERGEIA 1 SMPC
Capital: 3,000
GEMI Number: 156357508000
Tax Number: 801416459
Activity: Production of electricity from conversion of wind energy
Company Address: Boukouvala 8, Athens 11471
Name of the administrators: Dr. Hartmut Brösamle
Name of the shareholders: wpd europe GmbH
Address of the shareholders: Stephanitorsbollwerk 3, D-29217, Bremen, Germany
WPD AIOLIKI ENERGEIA 2 SMPC
Company's name: WPD AIOLIKI ENERGEIA 2 SMPC
Capital: 3,000
GEMI Number: 156362008000
Tax Number: 801416644
Activity: Production of electricity from conversion of wind energy
Company Address: Boukouvala 8, Athens 11471
Name of the administrators: Dr. Hartmut Brösamle
Name of the shareholders: wpd europe GmbH
Address of the shareholders: Stephanitorsbollwerk 3, D-29217, Bremen, Germany
WPD HELLAS ONSHORE SMPC
Company's name: WPD HELLAS ONSHORE SMPC
Capital: 3,000
GEMI Number: 156397208000
Tax Number: 801418601
Activity: Production of electricity from conversion of wind energy
Company Address: Boukouvala 8, Athens 11471
Name of the administrators: Dr. Hartmut Brösamle
Name of the shareholders: wpd europe GmbH
Address of the shareholders: Stephanitorsbollwerk 3, D-29217, Bremen, Germany